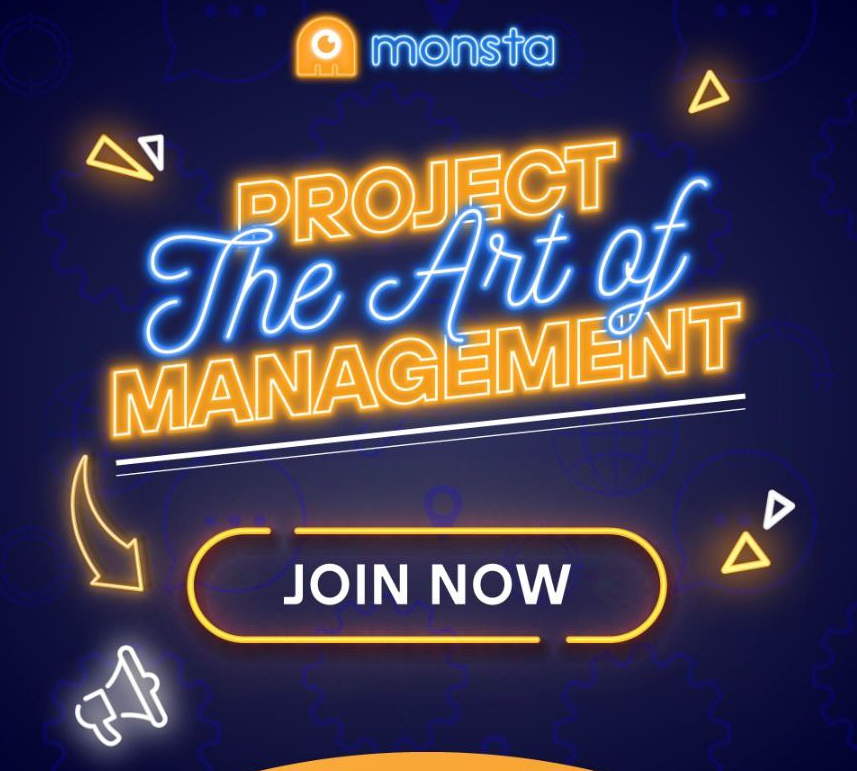 Wanna Plan & Run Your Own Event? 🙋🏼‍♂️🎩✨📣
You have the urge to organise your own event but don't know how to start? You have a lot of great ideas in mind but you're not sure where to begin? 
Here we are! Monsta is introducing The Art of Project Management, a 1-month programme that allows you to gain hands-on experience in Project Management with support & guidance!
This programme includes 3 parts:
1️⃣ Collect Toolkit 💼
3 Day mini-course, guided by the Founder & CEO of Monsta Asia, Zhi Ee Chan, with her 10 years of experience in running more than 100 events! 
2️⃣ Complete Mission 📣
Your mission for this programme is the " 30 Day Virtual Event Challenge "
3️⃣ Celebrate Win 🎊
You will be receiving a specially designed Monsta's Experience Badge!
Everyone has an idea but this programme will be your stepping stone to turn your IDEA TO REALITY! 
✅ 3 days Mini-Course + Bonus 
✅ Hands-on experience  
✅ Industry Certificate
✅ Specially designed Monsta's Experience Badge
✅ Join individually or Join in a Group of 3 & 5 
JOIN NOW✨
LIMITED TO 50 SLOT ONLY🔥
https://community.gomonsta.asia/cms/public/campaign/details/216the-art-of-project-management