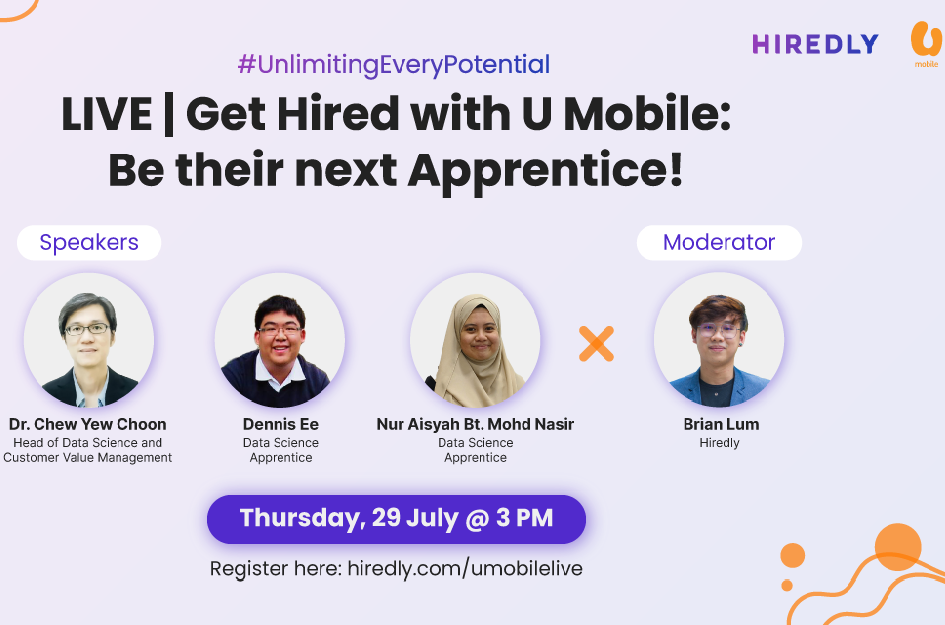 LIVE: Get Hired with U Mobile 
U Mobile is on the lookout for new apprentices to join their famous ISD Apprenticeship Programme for Tech and Data students. They're also hiring for other roles in Marketing, Operations & Admin, and Sales! 
Learn about the work environment at U Mobile from Dr. Chew, the Head of Data Science and Customer Value Management, along with his team of bright colleagues. 
Ask any questions and find out if U Mobile is right for you. With great benefits and a team that sets you up for success, they're a great place to start your career. 
  29th of July (Thursday), 3PM