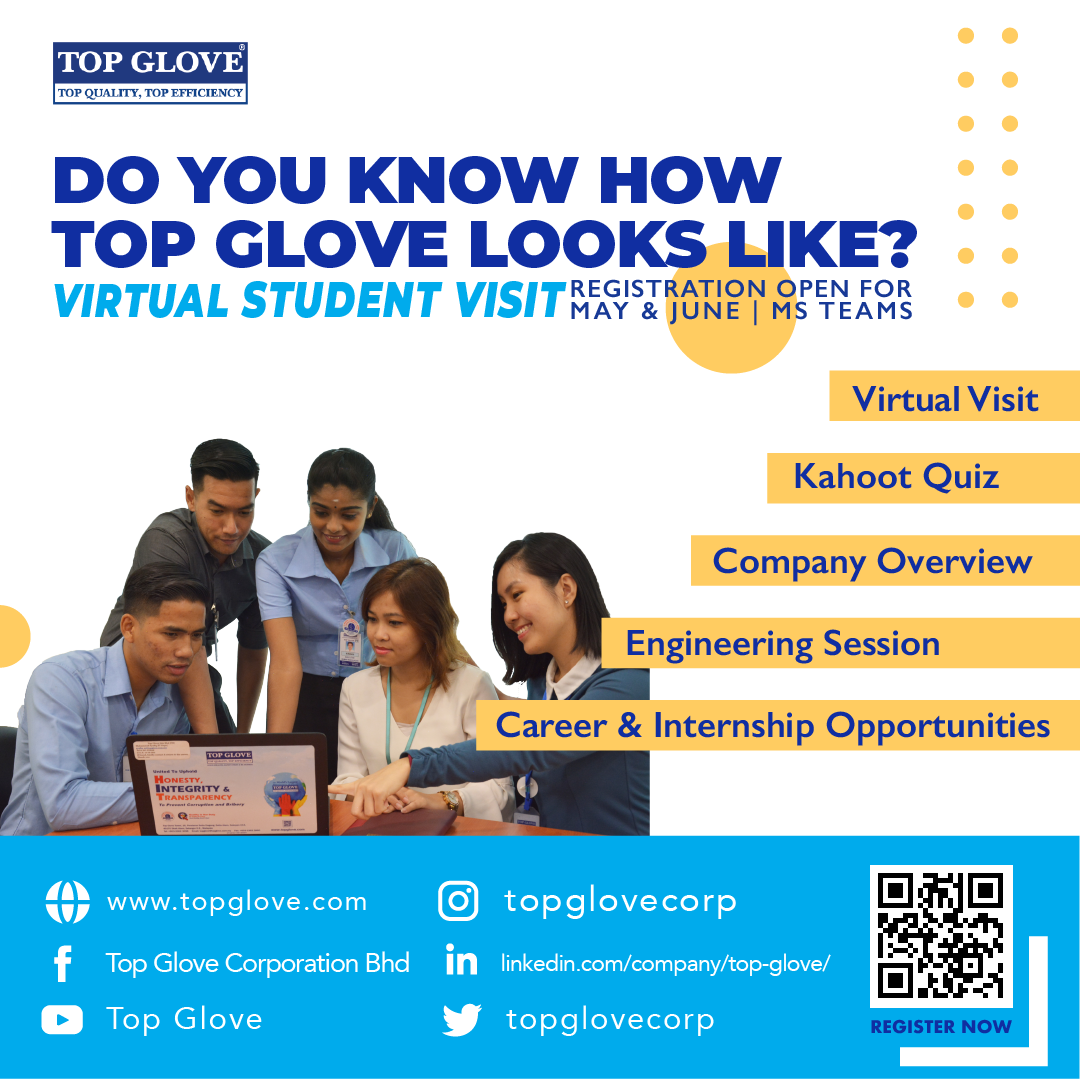 Top Glove is pleased to announce that we are organizing a virtual student visit tour and sharing session regarding careers and internships for students in May, June and July. This session will take place virtually with all the universities.
With this sharing session, students will get to know more about Top Glove company, and they would also have the opportunity to work or intern in the company.  
Among the sessions that will be conducted are as follows. 
1.Introduction of Company  
2.Career Opportunities 
3.Internship Opportunities 
4.Tour in Top Glove (video) 
5.Kahoot Quiz 
6.Engineering Session
7.Q&A