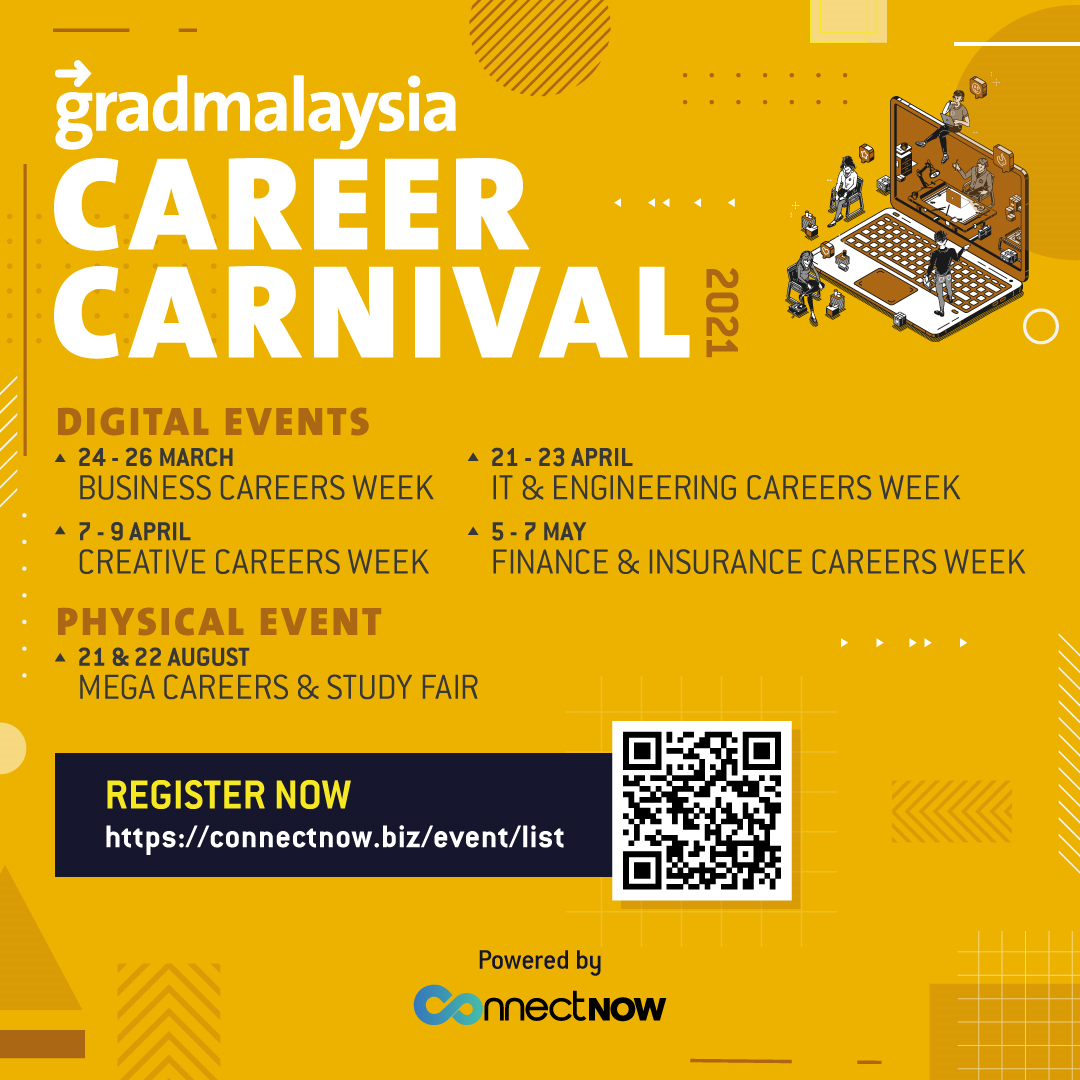 Hey guys! Check out the schedule for our gradmalaysia Career Carnival 2021!
 
Our digital events consist of themed Careers Weeks that cover the highly popular job fields in Malaysia. Stretching from March 24th to May 7th, be sure to check out the employers for the week that suits you!

If you can't find what you want at our digital events, sign up for our Mega Careers & Study Fair, happening on 21st and 22nd August!
We have a great deal of career and study opportunities coming your way. Scan the QR code or use the link 
🏽
https://connectnow.biz/event/list
 to register! 
#gradmalaysia
#CareerCarnival
#BusinessCareersWeek
#CreativeCareersWeek
#ITandEngineeringCareersWeek
#FinanceandInsuranceCareersWeek
#MCASF
#MegaCareersAndStudyFair
#ConnectNOW