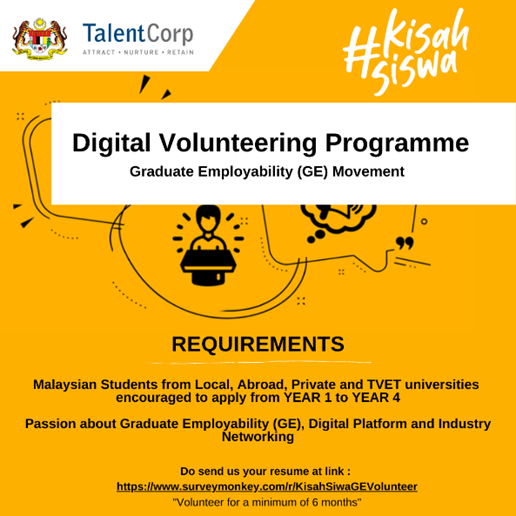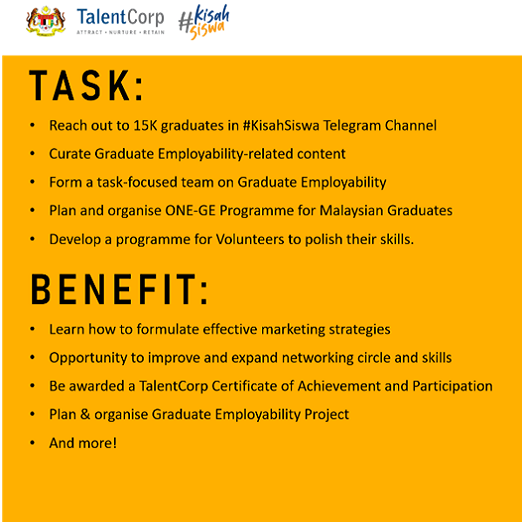 Are you interested in digital platform? Do you want to make a change in Malaysian graduates' path? Talent Corporation Malaysia Berhad (TalentCorp) is recruiting digital volunteers for #KisahSiswa Digital Volunteering Program.
#KisahSiswa Digital Volunteering Program can be a platform for young talent's development in leveraging their strength and raising awareness about Graduate Employability (GE) from industry perspective.
Also, you have opportunity to work together with Malaysian students from Public, Private, Abroad and TVET institutions of higher learning (IHLs) who are keen to learn about Digital Platforms and Industry Networking.
Let's apply through the link below, before 16th February 2021:-
https://www.surveymonkey.com/r/KisahSiwaGEVolunteer
You also a required to attach your resume.