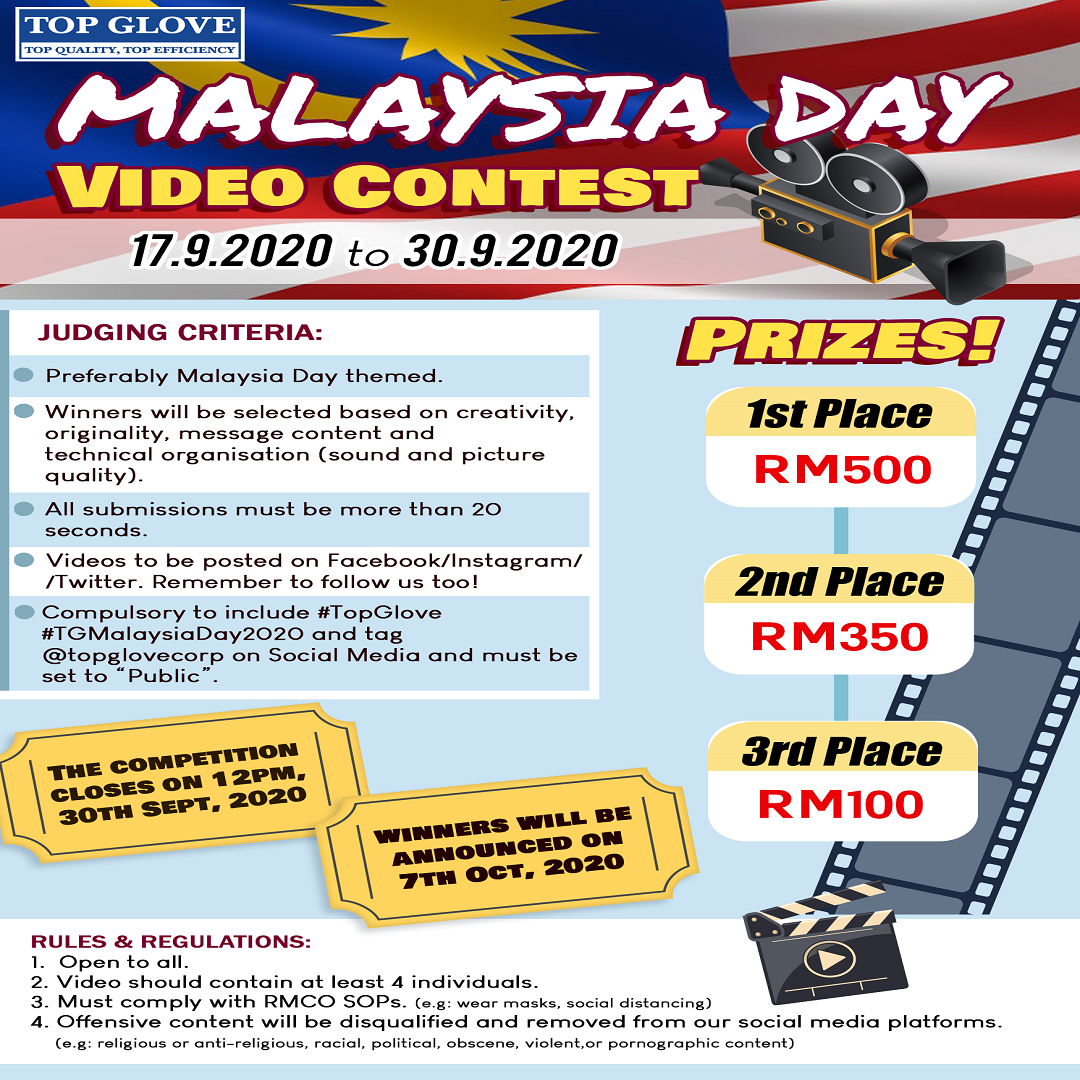 𝐂𝐎𝐍𝐓𝐄𝐒𝐓 by Top Glove Corporation Bhd]
In conjunction with Malaysia Day, Top Glove invites 𝐘𝐎𝐔 to join our Malaysia Day Video Contest for a chance to win up to 𝐑𝐌𝟓𝟎𝟎 in TnG e-cash prizes! 🇲🇾🇲🇾🇲🇾
To enter:
1) Follow @topglovecorp on Facebook/Instagram/Twitter.
2) Video must have at least 4 people but must comply with the RMCO SOPs.
3) The length of the video must exceed 20 seconds.
4) Upload the video on Facebook/Instagram/Twitter and tag @topglovecorp #TopGlove #TGMalaysiaDay2020 in the caption.
Here's an example by our HR team: https://youtu.be/afJHhtyoe0o 🤩
Contest ends on 30 September 2020 at 12PM. T&C apply. Winners will be announced no later than 7 October 2020. Good luck!